Every week we place new vintage Scandinavian home accessories on the site. We only sell vintage products and collect them ourselves in Scandinavia. This means that the products may have signs of use. Please view the photos carefully to get a good impression of the condition.
All our products are carefully packed and shipped with Post NL. We aim to dispatch your order within one to five business days. It is also possible to pick up the products in Berkel en Rodenrijs. If your order does not meet your expectations, you have 14 days to return it to us. As soon as we have received your order, we will refund the purchase price minus the shipping costs. Please send us a message so we know that a package is on its way to us.
Lyngby

Lyngby
The original Lyngby vase is an unusually beautiful and useful vase. For large bouquets, for lilies, kahlas, for cherry and apple branches. Standing alone, it becomes a freestanding sculpture in its own right. Combined with other sizes of Lyngby vases, it is a harmonious collection point. It exudes serenity and classic beauty wherever and with whatever you place it.
Design
The original Lyngby vase is a beautiful and timeless vase for lovers of Danish design. The vase has been made since 1936, and it is one of the most iconic vases from Denmark.
History Lyngby
This is a Danish design company that is rediscovering and recreating applied art from the Scandinavian design heritage. In 2012, they relaunched the classic Lyngby vase. This vase was originally produced by Porcelænsfabrikken Danmark in the period 1936-1969. Over time, the vase has become an iconic collector's item, and for good reason.
The simple and unpretentious pillar shape will suit any home. Due to the popularity of the vase, they have reintroduced the series and brought it back to Danish homes. With the utmost care and with respect for the special history of the vase, it has been updated with a new, more modern matt glaze that adds a nice texture. The vase is available in a number of sizes and different colors in both porcelain and glass.
Please note that we do not offer any new products on our site. We only offer vintage products.
We place new products on the site every day. Are you looking for a specific product? Please contact us. Perhaps we can help you with it.
We ship our products carefully packed with Post NL. The shipping costs are calculated based on the weight of the order. Our products can also be picked up by appointment in Berkel en Rodenrijs.
No products were found matching your selection.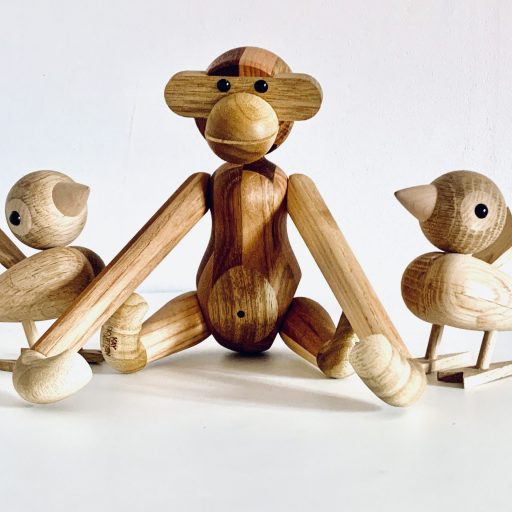 The uniqueness of Danish design is that design and cosiness are closely linked. Danish design is not just about form. The aim of Danish design is therefore not only efficiency, but to continue to create beautiful design objects that both adorn and give atmosphere to Danish homes.