Every week we place new vintage Scandinavian home accessories on the site. We only sell vintage products and collect them ourselves in Scandinavia. This means that the products may have signs of use. Please view the photos carefully to get a good impression of the condition.
All our products are carefully packed and shipped with Post NL. We aim to dispatch your order within one to five business days. It is also possible to pick up the products in Berkel en Rodenrijs. If your order does not meet your expectations, you have 14 days to return it to us. As soon as we have received your order, we will refund the purchase price minus the shipping costs. Please send us a message so we know that a package is on its way to us.
Piet Hein
Because of Piet Hein's unconventional background of being both an artist and a scientist, he has a unique style. It consists of simple, sleek shapes with a timeless appearance. The simplicity of the designs means that his collection can be placed in many interiors.
The most famous items from the Piet Hein collection are the steel candlesticks. This exceptionally simple and sleek design has a pure and timeless appearance. At the same time, they are eye-catchers that will stand out in any room.
He grew throughout his life expressing himself as both an artist and a scientist. He is called a universalist. The special Piet Hein touch is the superiority of the form in relation to the objectives, the medium and – for that matter – the content. The world of this designer is almost the epitome of design. His recognizable style of language and material makes design art. In 1944 Piet Hein explained his working method as follows: "Art is the solution to problems that cannot be clearly formulated until they are solved."
Piet Hein candlesticks are available in a multitude of different designs and sizes. So whether you're into the smaller Mini-series candle holders or the more grandiose look you'll find with the MAXI-series, there should be something for everyone, for every home.
Please note that we do not offer any new products on our site.
We ship our products carefully packed with Post NL. Our products can also be picked up by appointment in Berkel en Rodenrijs.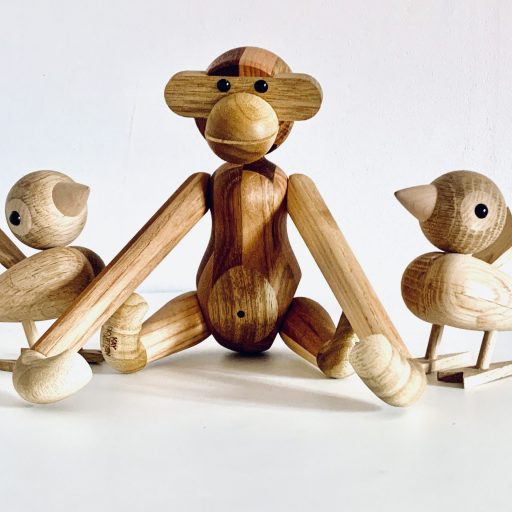 The uniqueness of Danish design is that design and cosiness are closely linked. Danish design is not just about form. The aim of Danish design is therefore not only efficiency, but to continue to create beautiful design objects that both adorn and give atmosphere to Danish homes.